Sydney Opera House Guided Tours
Contents
Book Sydney Opera House Guided Tours
Why Take a Sydney Opera House Guided Tour?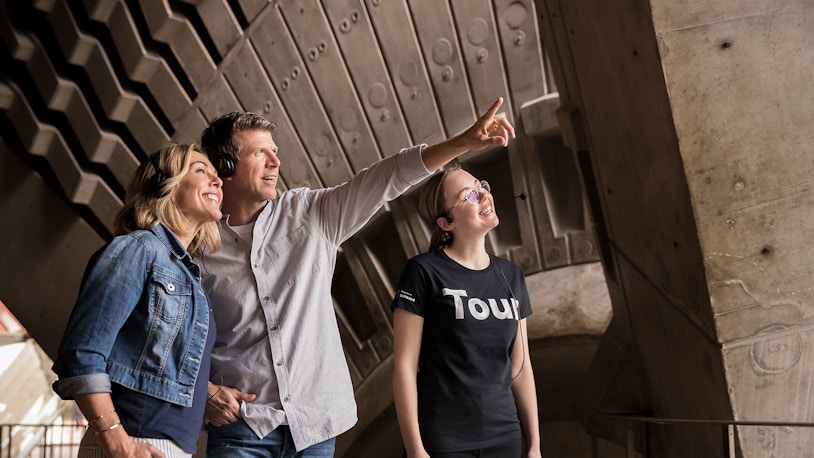 Learn deeply: Get a complete lowdown of all things Sydney Opera House with a guided tour.
Discover hidden gems: With an expert guide, you can uncover lesser known facts and explore regions usually unknown to the general public. 
Picturesque spots: An expert guide knows the place inside out, allowing you to discover hidden spots and angles to make the best photographs. 
Fixed schedule: If you're in a hurry, a guided tour with all the important details can be completed much faster than discovering the attraction at your own pace. 
Architecture tour: Learn more about the modern expressionist design of the Sydney Opera House and why it took 14 years to build. 
Plan Your Visit
Sydney Opera House Guided Tours vs Non-Guided Tours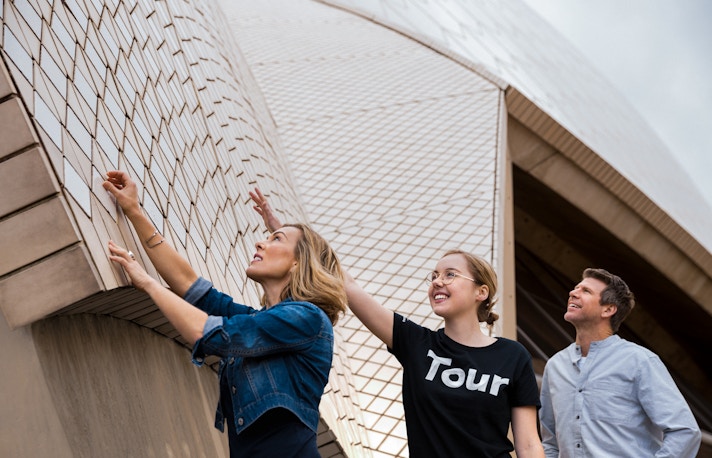 Guided Tours
Get access to an expert English-speaking guide to discover the true marvels of the Sydney Opera House. 
Go on a walking tour and discover interesting facts, history, hidden gems, lesser-known areas, and more. 
Navigate through six performance spaces and theatres while you learn about what makes each stage special. 
Indulge in sumptuous meals at the Opera Bar or House Canteen with a guided tour ticket that also includes a meal and beverage.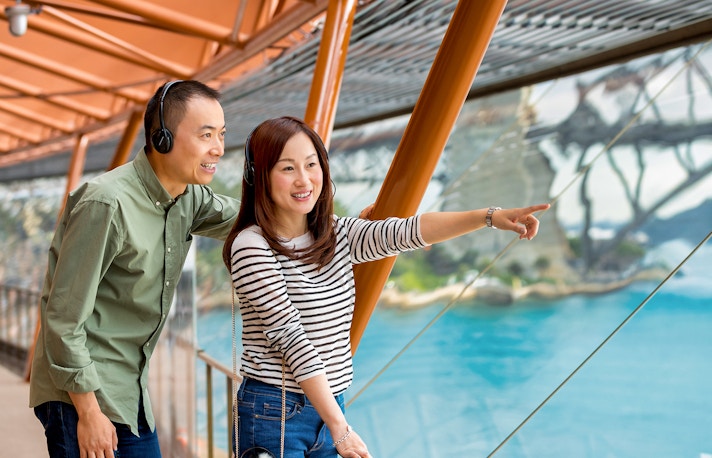 Non-Guided Tours
Explore the Sydney Opera House at your own pace, whether you're in a hurry or have all the time in the world. 
With an audio guide or headset, you can explore the venue yourself while learning about its history. 
With affordable ticket prices, non-guided tour tickets are usually quite easy on your pockets.
Highlights Covered on Your Sydney Opera House Guided Tour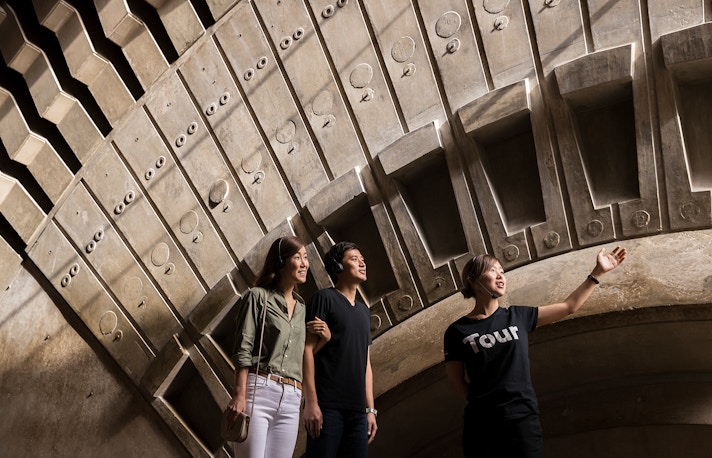 Concert Hall
The Concert Hall at the famous Sydney Opera House is one of the most picturesque seating halls in the world, known for its breathtaking interiors, state-of-the-art facilities and life-size heights extending like a cathedral. It can accommodate 2664 people in the round and nearly 2102 people facing towards the stage. The hall received a recent upgrade via renovations in July 2022 that added to the existing charm of the Concert Hall.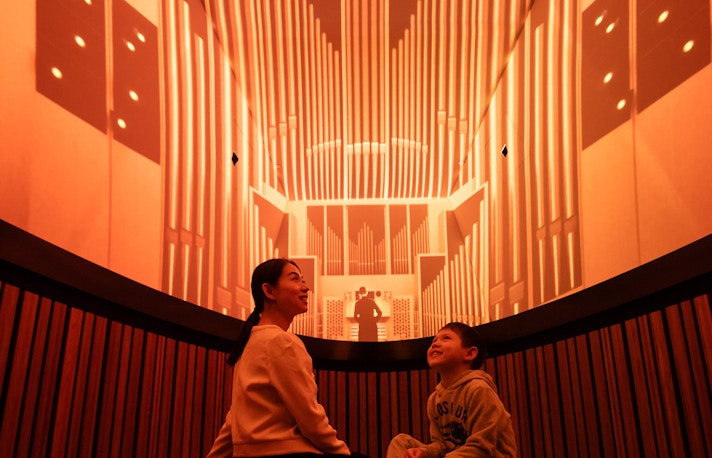 Playhouse
The intimate surroundings at the Playhouse are ideally suited for conducting theatre, debates, lectures, plays, music, and dance concerts. With motorised battens, scenery changes are becoming easier without any manual intervention. The seating capacity of the Playhouse is nearly 398 and is ideally suited for a smaller gathering.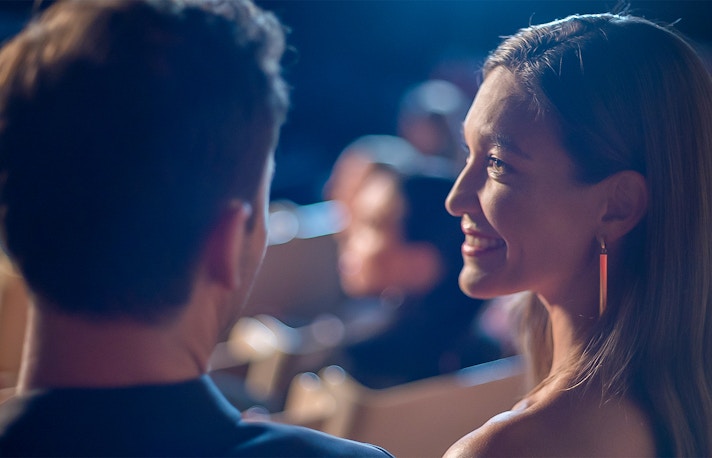 Utzon Room
The well-lit and mini Utzon room can gather nearly 100-200 people for recitals, lectures, intimate conferences, and relatively close party settings inside the Sydney Opera House. With bare necessities inside the room, the place is well suited for small functions requiring minimal attendees. It also overlooks the Sydney Harbour for a better view inside the hall.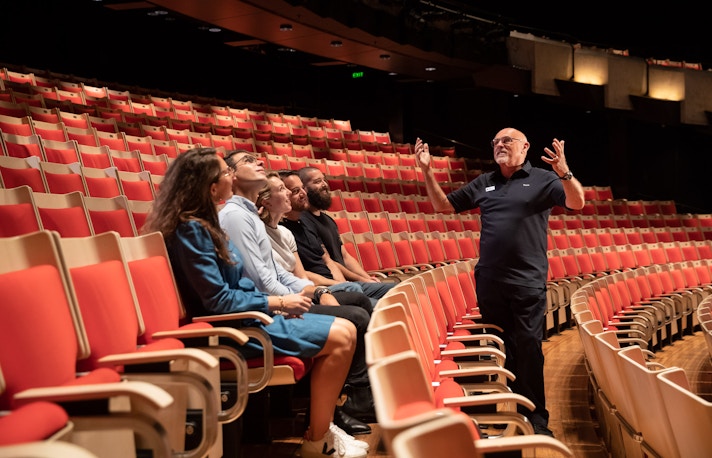 Joan Sutherland Theatre
Another majestic ground for theatre plays inside the Sydney Opera House is the Joan Sutherland Theatre. Known for an extensive seating provision for nearly 1507 people, it is the second largest space in the Opera House (the first being the Concert Hall). The orchestra pit is equipped to handle nearly 70 musicians in a go. The staging at the theatre is ideally suited for all genres of plays. In the past, there have been some iconic theatrical, comic, dance, and other performances by world's famed artists in the theatre.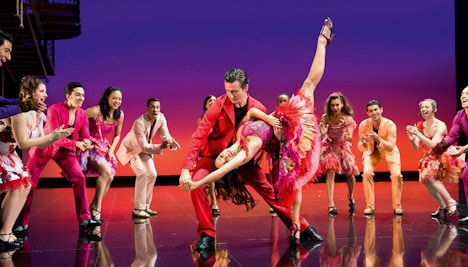 Forecourt
Forecourt is the expansive area between the white shell exteriors and the city skyline. Practically set as an amphitheatre, it can accommodate nearly 6000 people for rock concerts, musical shows, etc. It is currently the largest space in the Sydney Opera House that looks breathtakingly beautiful for those looking to cherish the night lines of the Australian Emerald City. The venue has been a host to some world-famous concerts like Crowded House, Machine, Florence, etc.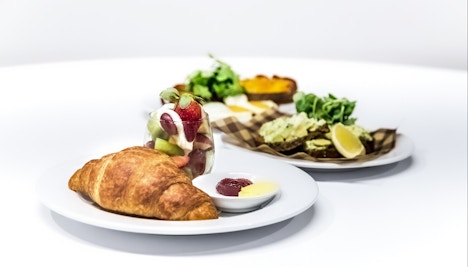 Opera Bar and House Canteen
Want to feast on some authentic Australian and intercontinental delicacies on your trip to the Sydney Opera House? Why not visit the Opera Bar and House Canteen that serve a variety of local dishes? With the view of Sydney Harbour to your side, order your favourites from the menu and sip wine until you fulfil your heart. Do not forget to stop at Bennelong Restaurant to catch signature desserts along with Australian jazz.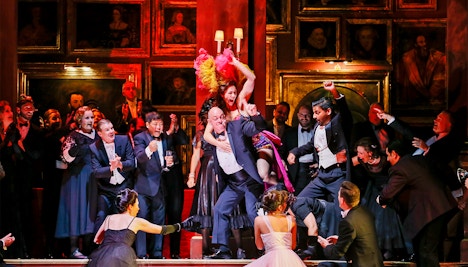 The Studio
A dimly lit room at the Sydney Opera House, the Studio is best suited to host contemporary music, dance performances, spoken shows, and corporate meetings. The cabaret and tiered-styled seating are great for smaller meet & greets and gatherings. The technologically rich studio at the Sydney Opera House can hold nearly 600 standing people and 320 in seating.  
Frequently Asked Questions About Sydney Opera House Guided Tours
Does Sydney Opera House have guided tours?
Yes, there are multiple guided tours available for Sydney Opera House. You can pick the one of your choice and book them online.
How much does a Sydney Opera House guided tour cost?
Sydney Opera House guided tour ticket prices start from A$43. The prices will vary depending on the inclusions in the tickets. 
What are the different types of Sydney Opera House guided tours?
How can I book Sydney Opera House guided tours?
Are there discounts available on Sydney Opera House guided tour tickets?
Booking your Sydney Opera House tickets online allows you to avail of various kinds of discounts and offers. It also offers you the convenience of planning your trip in advance and also cancel if your plans change.
What is included in my Sydney Opera House guided tour?
All your Sydney Opera House guided tours will include an expert guide to give you keen insights on the marvel. Depending on your tickets, you can either get an architecture tour or even enjoy a delectable meal at the Opera House overlooking the Sydney Harbour.