Visit Sydney Opera House | Timings, Location, Tips & More
Contents
Best Time to Visit Sydney Opera House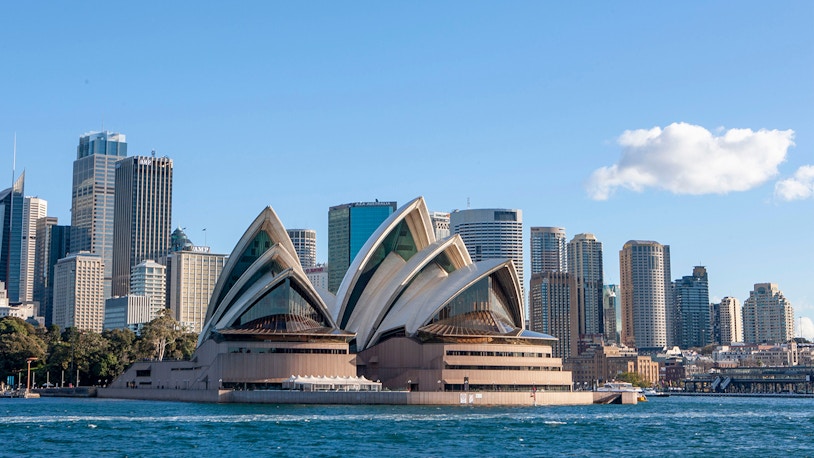 Peak Season - September to October
The ideal time to visit the Sydney Opera House is during the non-peak season of September and October, as the weather is mild and the crowd is relatively less. Crowds are lesser in November as well but the weather may be a little chilly. The holiday season starts in December and the crowds are much larger at this time. 
June to August, being a bit rainy, has fewer visitors, but do be prepared for rain. Since the Opera House is open on all seven days, you can visit during the weekdays to avoid the weekend local crowd. You can also visit earlier in the day or late evening to avoid peak afternoon crowds.  
Book Your Sydney Opera House Tour
Sydney Opera House Location
Address: Bennelong Point, Sydney NSW 2000, Australia. Find On Maps
The Sydney Opera House occupies the entire headland on Bennelong Point and is located between Sydney Cove and Farm Cove in the Sydney Harbour. This UNESCO World Heritage Site can be found right next to Sydney CBD and just a 5-min walk from the Royal Botanic Garden.
Getting to Sydney Opera House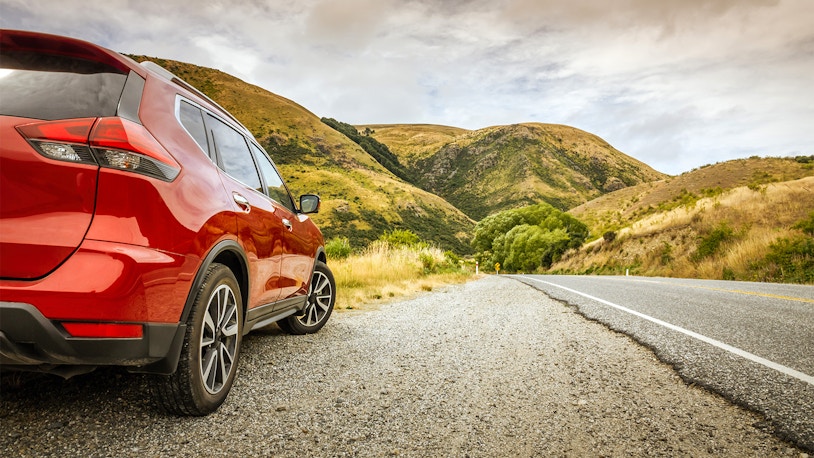 By Train: The nearest train station is Circular Quay, which is a 6-min walk from the Sydney Opera House. Trains T3, T4, and T8 stop here.
By Bus: Bus lines 115, 293, 304, 343, 333, 373X, 396X, 374X, and 165X stop at Circular Quay or near the Sydney Opera House.
By Light Rail: Take the light rail L2 to the Circular Quay. 
By Ferry: Take the ferries F3 and MFF to Circular Quay. 
Courtesy Bus: This is a free wheelchair-accessible bus that operates from the Circular Quay to the Western Foyer of the Sydney Opera House, which is also connected to an accessible lift. You can board this bus at Wharf 2.
Parking at Sydney Opera House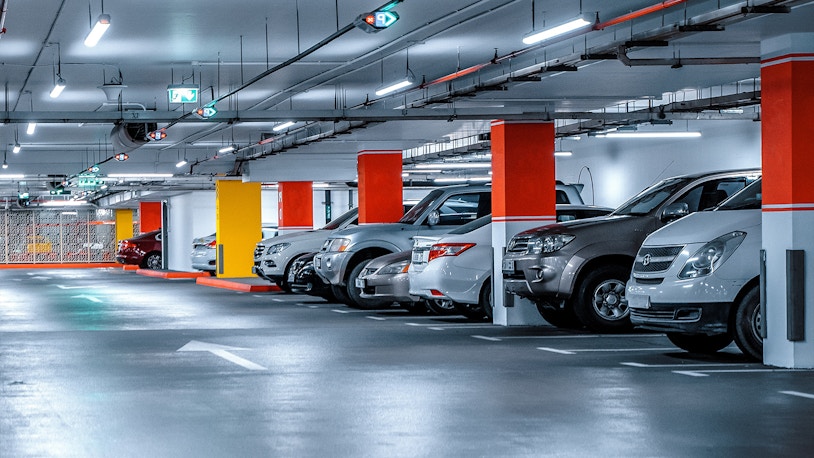 Paid Car Parking Facility
Sydney Opera House has a paid car parking facility available at Wilson Parking located at the northern end of 2 Macquarie Street. This car park is open at all times and has access to the Lower Concourse at the Sydney Opera House. 
There are 1200 parking spaces here for the Sydney Opera House. There are also accessible parking spaces available on Levels 1 and 6, along with direct wheelchair access lifts present on Level 6. 
If you're travelling to Sydney Opera House by car, do ensure that you book a parking bay online and beforehand to get discounts on prepaid parking.
Know Before You Go to Sydney Opera House
Facilities
Dining
Stay
Nearby
Accessibility at Sydney Opera House
Mobility
Hearing
Vision
Accessibility Tips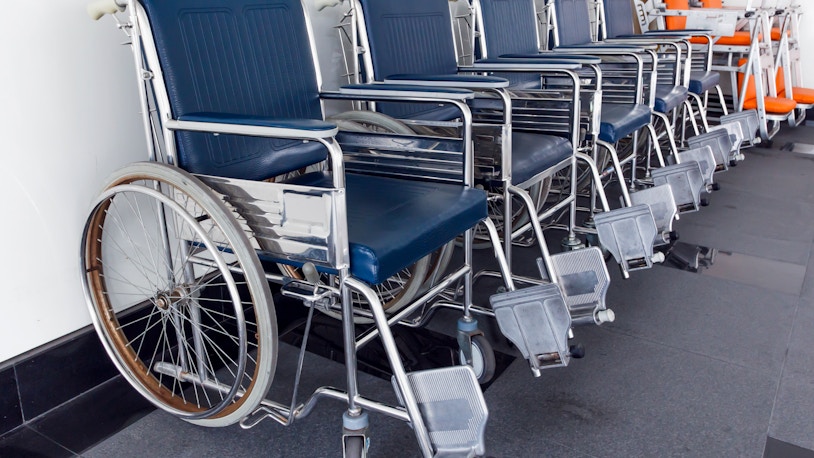 Accessible lift: There is a wheelchair-accessible lift which you can find on the harbour bridge side of the building. All the 3 main levels are connected to this lift. 
Accessible seating: There is accessible seating available at each theatre in the Opera House. You can contact the Box Office to book an accessible seat for any show. 
Reduced prices: Wheelchair-accessible seats along with one companion seat for any performance can be purchased at the highest concession prices available for the show. You can present your Companion Card at the Box Office to avail a complimentary ticket for the companion of the disabled. 
Borrow wheelchairs: Standard wheelchairs can be borrowed up to one hour before the show starts for the events in Joan Sutherland Theatre and Concert Hall. You can get them at the entrance of the Western Foyer atop the escalators.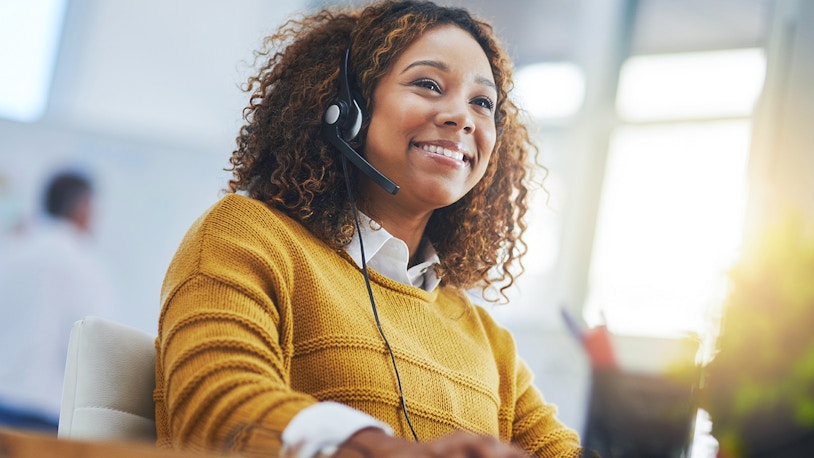 Captioning: Certain performances have open captioning services where text will be displayed on a screen. 
Auslan interpretation: Selected performances offer an on-stage interpreter who will translate dialogues and lyrics to Auslan. 
Surtitle screens: The Joan Sutherland Theatre has additional screens installed where open captioning or surtitles appear for almost all of the opera productions here. 
Assistive hearing systems: There is an FM Augmentation system in all the venues except Ultzon Room and a Hearing Loop system in the Joan Sutherland Theatre, Drama Theatre, Playhouse and Concert Hall for better clarity in hearing. 
Relay service: Speech and hearing-impaired customers can ask for a speech-to-speech or online relay service at no additional cost.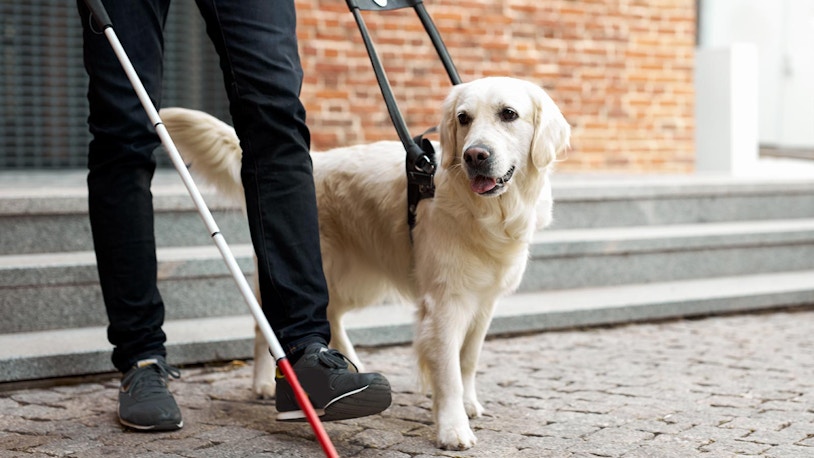 Audio descriptions: The FM Augmented system at the Sydney Opera House provides audio descriptions for selected performances. This is a live description facility and you will receive a free headset to connect to the FM system as well. 
Service animals: Guide or service dogs are allowed into any venue of the Sydney Opera House. Do contact the Opera House in advance to book appropriate seating suitable to keep your animal with you.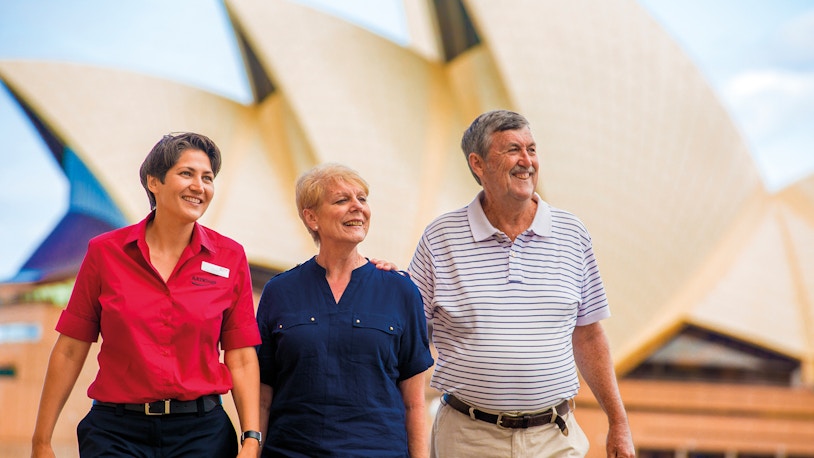 Contact box office: If you need assistance with any kind of disability, we suggest that you contact the Box Office while booking your tickets to get discounted prices and free companion tickets. 
Bring companion along: While the House Staff is available to address your queries, it is better if you bring your own companion to move around the building as they will be unable to provide attendant services.  
Access maps: There are venue access maps available for each theatre that you can use to get around with ease. 
Check beforehand: Only certain shows and performances are accessible. It is better that you check with the box office which performance is accessible to ensure you have the best experience.
Frequently Asked Questions About Visiting Sydney Opera House
Where is the Sydney Opera House located?
Sydney Opera House is located at Bennelong Point, Sydney NSW 2000, Australia.
Why should I visit the Sydney Opera House?
Known as one of the most photographed locations in the world, the Sydney Opera House gives an identity to Australian tourism globally. Besides, the place is a must-visit to catch the magnificent architecture designed with a creative vision. 
How much does it cost to visit the Sydney Opera House?
Your Sydney Opera House ticket would depend on the inclusions or whether it is for a tour or a show. For a tour of the Opera House, the prices start from AU$43.
What is the best time to visit the Sydney Opera House?
The best time to visit the Sydney Opera House is during the non-peak months of September and October when the crowd is relatively less. 
What are the Sydney Opera House opening hours?
The Sydney Opera House is open from 8:45 AM to 9:00 PM on all days for tour bookings. For box office bookings, the timings are from 9:00 AM to 5:00 PM.
Can I visit the Sydney Opera House with children?
Yes, you can visit the Sydney Opera House with children as well. There is free entry for children aged 4 years or below. However, children aged 15 years and below must always be accompanied by a parent or guardian.
Is Sydney Opera House wheelchair friendly?
Yes, Sydney Opera House is wheelchair friendly with wheelchair-accessible lifts and maps available for accessible seating in each theatre.
Can I buy food and drinks at the Sydney Opera House?
Sydney Opera House has a variety of dining options like Opera Bar, House Canteen, Bennelong, and much more that offer a wide range of cuisines along with views of the Sydney Harbour. 
How long does it take to visit the Sydney Opera House?
If you're visiting the Sydney Opera House for a tour, it would take you about an hour or two to cover the place. The show timings, however, will be mentioned on your tickets.