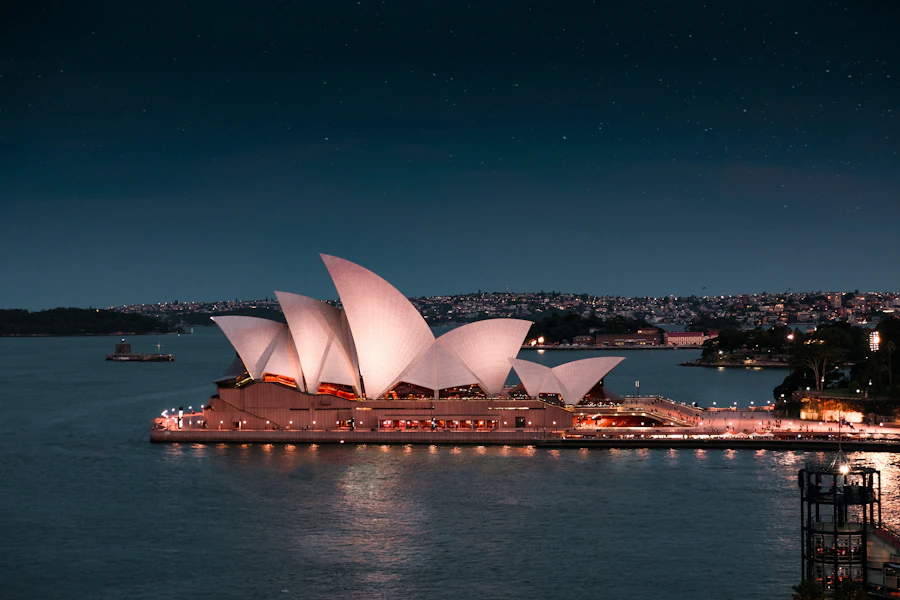 Inside Sydney Opera House: What to Expect When Visiting
Located in Australia, the Sydney Opera House, which opened to the public on 20 October 1973 is one of the greatest buildings of the 20th century. The world-renowned multi-venue performing art center located at the Sydney Harbour in a remarkable waterscape is an architectural marvel. It was even recognized as a UNESCO World Heritage Site for its great architectural work in 2007. A visit to Sydney is incomplete if you don't tour the Opera House, marvel at its architecture while soaking in the grandeur and elegance of its white sail-shaped shell roof or witness a dazzling live performance. All these combined calls for a visit to one of the most photographed buildings in the world, which receives a footfall of 10.9 million tourists each year. Read more to learn about what you can see inside Sydney Opera House and learn about its history.
Knowledge Graph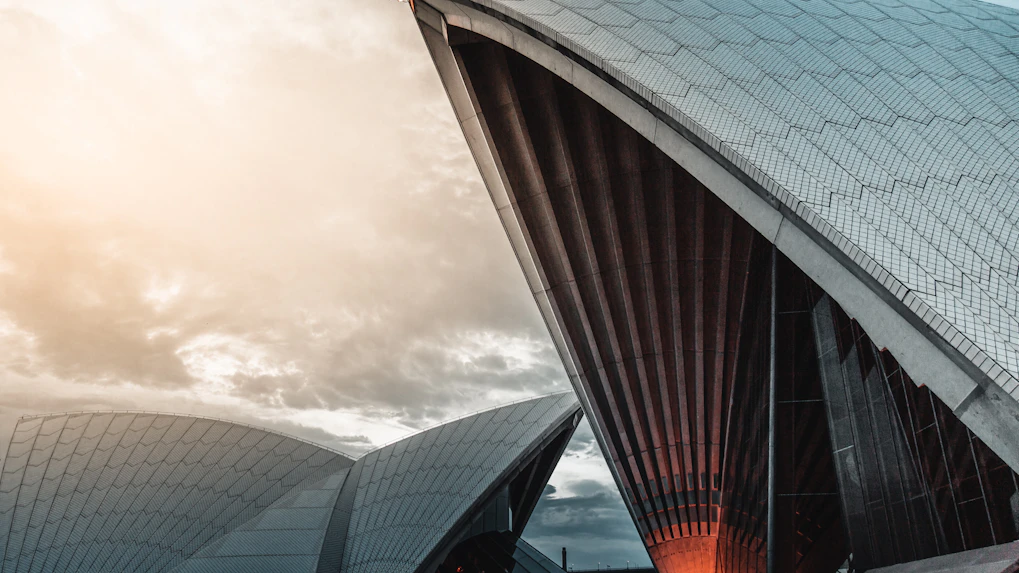 Designed by: The Sydney Opera House was designed by Danish architect Jørn Utzon.
Location: Bennelong Point, Sydney NSW 2000, Australia. Get directions here. 
Opening: Sydney Opera House was opened to the public on 20 October 1973.
Timings: 9 AM to 5 PM Monday-Saturday and 10 AM to 6 PM on Sundays
Sydney Opera House height: 183 m (600 ft)
Sydney Opera House width: 120 m (394 ft)
Number of visitors per year: The Sydney Opera House was visited by over 10 million people annually.
Plan Your Visit to Sydney Opera House
History of Sydney Opera House 
The idea of the Sydney Opera House was born of a need to recognize Sydney as a world cultural capital — to put orchestra, opera, and music back on the map, and to build an enlightened community. When an international competition to design a 'national opera house at Bennelong Point' for Sydney was held, there were 233 designs submitted from architects from all over. The entry of Jørn Utzon, a Danish architect, was announced as the winner. His design laid the foundation of the Sydney Opera House architecture.
The construction of the Sydney Opera House began in 1959 and was expected to take four years. More than 10,000 construction workers spent 14 years tackling the complex yet innovative nature of Sydney Opera House's architecture to complete it! American bass-baritone concert artist Paul Robeson became the first person to perform inside Sydney Opera House in 1906, singing Ol' Man River to the construction workers.
The monument opened its doors to the public in 1973 when it was inaugurated by Queen Elizabeth II. Sydney Opera House's architecture and structural design are considered to be ahead of its time. Over the years, the venue extended its repertoire to include opera, Broadway, orchestras, theatres, Hollywood showcases, and ballets with spectacular performances from world-renowned artists like Bob Dylan, Massive Attack, Patti Smith, and Oprah! Even Nelson Mandela graced Sydney Opera House's Monumental Steps to deliver a freedom speech after being freed from prison in 1990!
Inside Sydney Opera House 
Inside Sydney Opera House's white sail-shaped shell roof, six venues serve as a multipurpose performance space, making the building a masterpiece. With its majestic interiors, the 2,679-seat iconic Concert Hall lies beneath the roof sails. It is not only the largest venue for performance but the biggest attraction of the Sydney Opera House, also home to the world's largest mechanical action organ.
While the Concert Hall hosts choir performances, concerts, and music shows, the other theatres — Joan Sutherland Theatre and Drama Theatre stage musicals, talks, comedy, contemporary music, debates, and discussions.
The Sydney Opera House architecture also accommodates a Playhouse, or a space for storytelling, dance, and theatre, perfect for the younger audience. The Studio hosts performances for kids in the day, and cabaret and circus at night. The tapestry in Utzon Room commemorates the style and vision of Jørn Utzon, the figure behind the Sydney Opera House's architecture. The Forecourt, a space for external performances, offers a spectacular view of the glittering city at night! 
The Sydney Opera House restaurants also offer a wealth of dining options — quick takeaways, drinks and nibbles, light meals, or coffee, to indulge and relish after an ultimate Opera House experience. 
Sydney Opera House Shows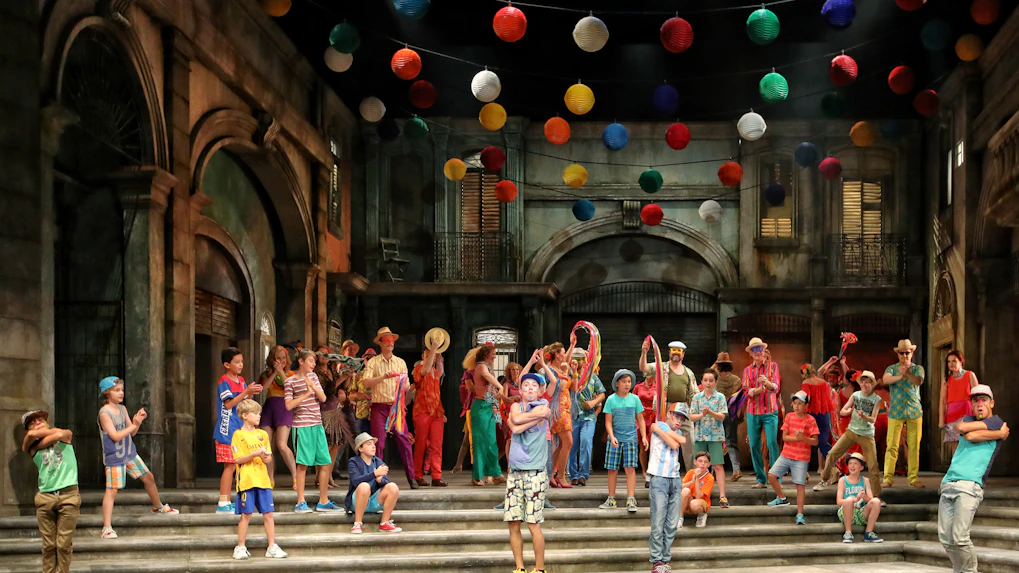 Sydney Opera House shows take entertainment to w hole new level. Vibrant colours, joyful music, scintillating dances, and acting that speaks to the soul — you can experience all this and more at a Sydney Opera House show.
Age no boundaries, there is something for everyone to choose from to witness the magic of live shows and programs at Sydney Opera House. Contemporary performances, operas, theatres, dance performances, debates or discussions, or magical musical adaptations; these shows are the perfect way to experience a dazzling performance while making some indelible moments in Australia's most beloved monument. You can choose any performance to match your taste!
Best Way to Discover Sydney Opera House 
Explore the Sydney Opera House with a guided tour to experience history at its finest. A Sydney Opera House guided tour takes you on a walk with a knowledgeable guide as you uncover untold stories of the foyers, halls, and performance venues. A Sydney Opera House Guided Walking Tour will leave you with a treasure trove of never-known-before interesting facts and insights, making you experience intimate. If that's not enough, a combo tour like the Sydney Opera House Tour and Dine at Opera Kitchen that includes a special guided tour and a meal, will not only quench your thirst for knowledge but also satiate your taste buds with delightful flavors from the Opera Kitchen that offers unobstructed views of the Harbor Bridge.
Visitor Tips 
You can use public transport to get to the Sydney Opera House.
If you're visiting the Sydney Opera House for the first time, opt for the Sydney Opera House Guided Walking tour for a rich experience of the iconic landmark. The other tour option available for you to choose is the Sydney Opera House Tour and Dine at Opera Kitchen where you can savor a delightful meal post your tour.
It is advisable to book your show tickets in advance as popular show tickets sell out fast. You can book your tickets online in advance to avoid a last-minute rush. 
The Sydney Opera House and its dining venues continue to operate at a reduced capacity (75%), following every safety and hygiene practice. Frequently used areas and surfaces are regularly disinfected and hand sanitizers are placed in all paths. It is also mandatory for all tour patrons, above the age of 12, to wear a face mask at all times.
The Concert Hall, one of the most sought after venues, is not accessible to visitors as it is undergoing an upgrade to improve its acoustics. Performances at the hall are scheduled to restart in late 2021 or early 2022.
If you are looking to capture the Sydney Opera House in a frame, head to Mrs. Macquarie's Chair in the Royal Botanical Garden, a six-minute walk from the opera house for a gorgeous backdrop of the opera house and a panoramic view of the Sydney Harbour.
FAQs: Inside Sydney Opera House
What are the safety measures are taken inside Sydney Opera House?
To ensure the safety of visitors, there are hand sanitizers placed on all paths of travel. Visitors (aged 12 and above) are advised to wear masks at all times.
Where can I purchase Sydney Opera House tickets?
Tickets can be purchased online and in advance. Headout offers great deals on Sydney Opera House tour tickets.
Which is the best Sydney Opera House tour for families?
Families will love our guided walking tour of the Sydney Opera House as it covers the entire premises in under an hour.
Which is the best Sydney Opera House tour for couples?
Couples should opt for the Combo Tickets as a tour of the Sydney Opera House will end with a scrumptious meal overlooking the Sydney Harbour, making some indelible moments.
Which is the best Sydney Opera House tour for kids?
Children can take the Junior Adventure Tour to explore the secrets of the Opera House and theater or attend a performance meant for kids & families.
Is the Sydney Opera House friendly for people with physical disabilities?
Yes, there are special seating locations and companion seating locations, accessible toilets, and lifts for people with special needs. Such visitors are given priority to use available facilities. The Sydney Opera house makes tickets for patrons with physical disabilities available at the lowest concession ticket price for the selected performance.